Lashes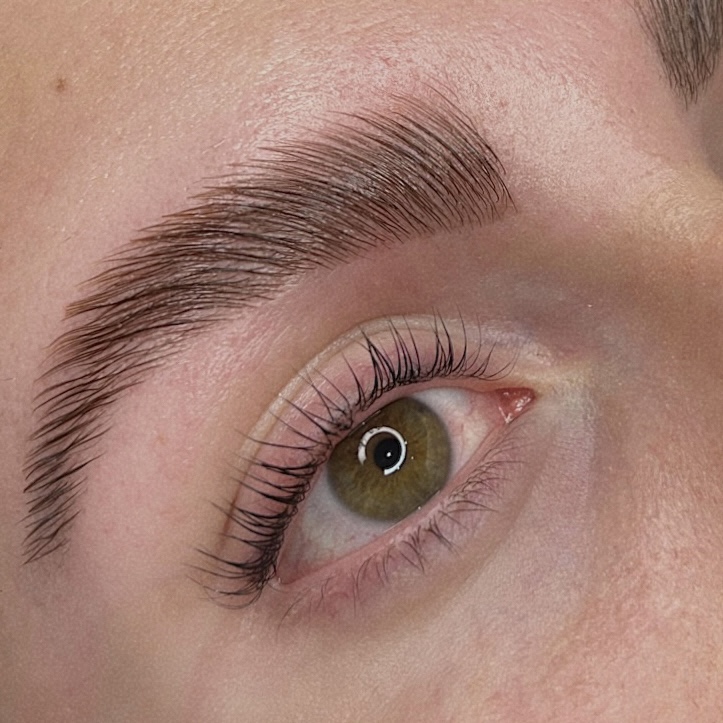 Lash Tint
An eyelash tint consists of adding a special dye to your eyelashes, giving you weeks of dark, full lashes without the assistance of mascara.

Before your eyelash tint appointment please ensure you book a patch test at least 48hours ahead of your appointment. This is vital to ensure there are no reactions to the products used during the procedure.
Price £16
FAQs about Lash Tint
Eyelash tint can last between 3-6 weeks, depending on how much you touch your eyes, how often you wash your face & what kind of cleanser you use.

It is recommended that you don't use oil cleansers and oil-based makeup removers for a few weeks after tinting. The less you run your eyes under water, the better. You can always stick to face wipes, and use a cotton bud to use a cream cleanser and remove eye makeup without touching your lashes.

Eyelash tint is a form of hair dye developed for specific use on the eyelashes.

Eyelash tinting produces a similar effect to mascara. It visibly lengthens, darkens and thickens the appearance of eyelashes without smudging, clotting or rubbing off.
Clients seeking a fuller, fluffier brow shape.

Clients needing to improve the appearance and symmetry of their brows.

Brow lamination lasts approximately 6 weeks. It can differ depending on the individual client's hair growth. You don't have to have a lot of brow hair to benefit from this treatment either!

If any redness or irritation occurs apply a damp cotton wool to the area. If symptoms persist for more than 24 hours seek medical advice

Avoid eye make up for 12 hours

Avoid touching or rubbing the eyes immediately after treatment

Avoid washing your hair or swimming/saunas/sunbeds for 24hrs as it can take the colour out

Strong sunlight will fade the tint quicker

Tint will start to diminish within 4-6 weeks as the lashes grow out

Do not apply or receive other eye treatments for at least 24 hours after your treatment

Try to use oil free facial products around the eye area to prolong the colour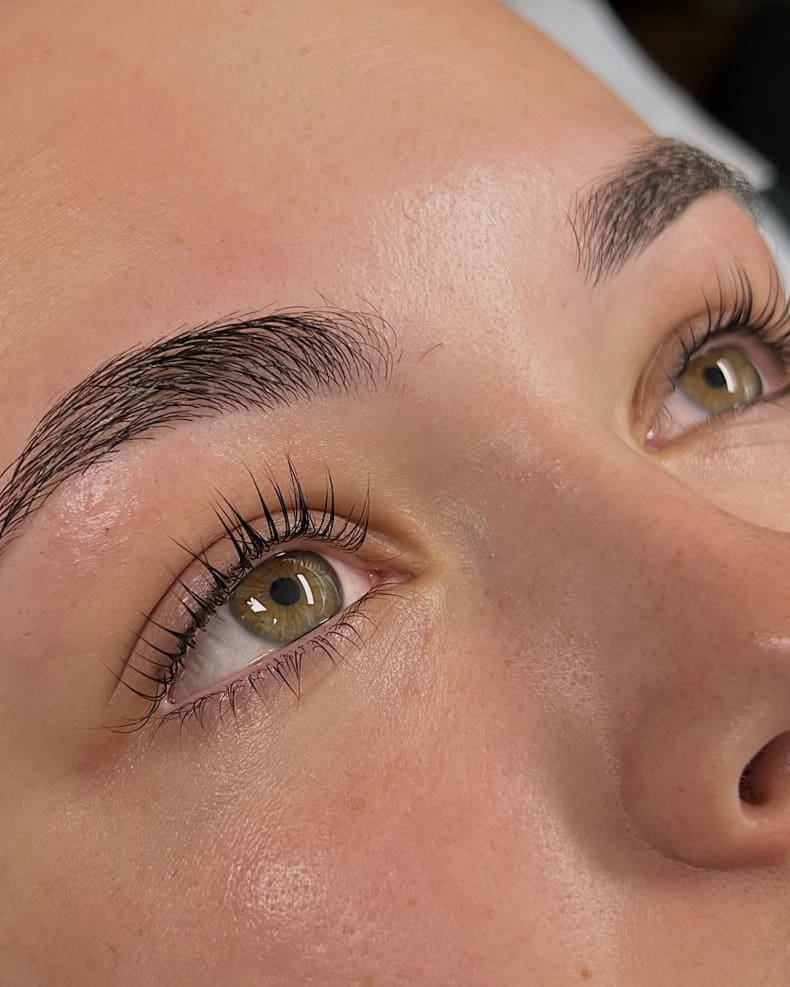 Lash Lift and Tint
Lash lifting, also known as lash perm simply perms and enhances your natural lashes up creating a beautiful curl.

Lash lifting is becoming increasingly popular as the method does NOT involve applying lash extensions or the use of glues on the natural lashes. This means that the lashes are protected, but still gives them a longer, more noticeable look.

It is a great at opening up the eyes, giving definition and thickness to the lashes. It's useful if you wear glasses/contact lenses or have allergies to lash extensions glues!

Lash tinting can be added to the treatment.
Price £45
FAQs about Lash Lift and Tint
A Lash Lift can last 6-8 weeks but can vary from client to client as it all depends on their lash growth cycle.

There is no need for any maintenance appointments in between but you will need to have the process repeated every 6-8 weeks to lift the new lash growth.

There are some situations that may cause the lift to drop/weaken prematurely such as swimming, use of harsh products or heat. If you find that your lift does not last the full 2 months, you can repeat the treatment after a minimum of 4 weeks of having the initial treatment.

Before your lash lift appointment please ensure you book a patch test at least 48hours ahead of your appointment. This is vital to ensure there are no reactions to the products used during the procedure.

Show up to your appointment showered and makeup free. You should also avoid waterproof mascara a week before your appointment, as it leaves a film on your natural lashes making it harder to style them.

For 24 hours after your lash lift, you need to avoid makeup, getting your lashes wet or any steamy environments.

After 24 hours you can treat the lashes as you usually would, and that also means you can wear mascara.

You're also advised to condition the lashes, we offer an amazing lash serum!